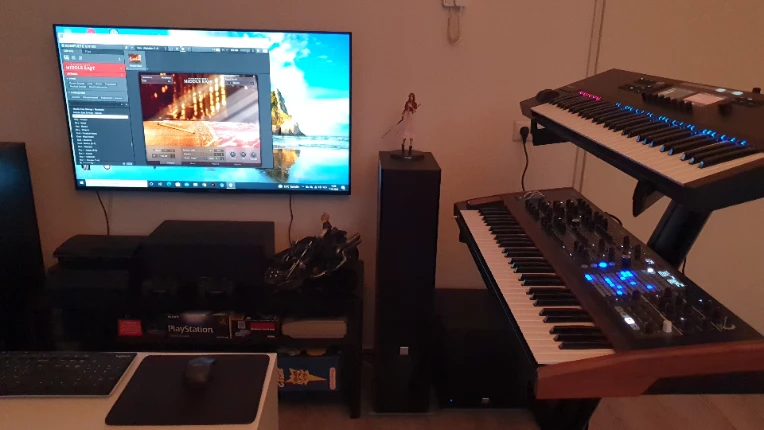 Trying to take my songs to the next level. Improved skills. New guitar. New synthesizer. New recording equipment. More software. Better skills... I hope.
Finishing my first EP "Prologue" which will consist entirely of opening songs. It will be the first of a total of 6 EP's that together form an entire album. I've been working on this for the past 10 years. Most songs on the album you've already heard, but not yet in their final form. There will be plenty new songs as well that will complete the album.
Working on the second Botsing album. It will be more consistent. Less electronic, more rock. Less tame, rawer, but also more polished. More guitars and also more synthesizers. Less digital, more analogue. Less computer-ish, more live. Catchier.
Starting a secret project. Very different from what I usually do, but it's all about music. Should be cool as well.